New Students
Medical Billing Course
70 SW Century Drive
Suite 100-330
Bend, OR 97702
(865) 286-9124
---
Individual Courses
Added Learning
You do not need to be a registered student to order these programs
---
Third Party Learning
---
Registered Students
---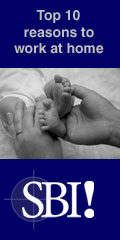 ---
Understanding HIPAA
---
You do not have to be a registered student to purchase Understanding HIPAA.
Chapter AC1: Understanding HIPAA (Certificate Upon Completion)
Introduction to HIPAA
- Health Insurance Portability
- Accountability
- Administrative Simplification
Transactions & Code Sets Standards
Unique Identifier Standards
Security & Electronic Signature Standards
Implementation Specifications
Administrative Safeguards
Physical Safeguards
Technical Safeguards
Privacy & Confidentiality
- Consumer Control
- Boundaries: Medical Records
- Security of PHI
- Accountability: Medical Records
- Public Responsibility
Consent and Authorizations
Marketing & Fundraising
De-identification
Business Associates
Penalties for Non-Compliance
Clickable Internet Resources
Study Guide
HIPAA Examination
Certificate of Course Completion
This chapter provides an extensive amount of information regarding HIPAA in a very down-to-earth and easy to read format. A Study Guide and a 35 question examination (once completed provides you with a certificate of training in "Understanding HIPAA") are also included. Many internet resources are provided in a "click-and-browse" format using Adobe .pdf.
---
Save $20 Now: $59.00
Purchase Now & Save!
Click Here to go to our Order Page. Be sure to scroll down to Understanding HIPAA.