New Students
Medical Billing Course
70 SW Century Drive
Suite 100-330
Bend, OR 97702
(865) 286-9124
---
Individual Courses
Added Learning
You do not need to be a registered student to order these programs
---
Third Party Learning
---
Registered Students
---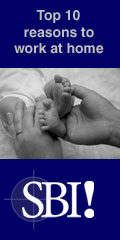 ---
Student Registration
---
Scroll down to complete the Registration Form
Registration Material Provided:
Welcome Letter

Student Identification Number

Letter of Introduction

Medical Billing Course Binder Cover

Table of Contents

Examination Record

Medical Billing Course Certificate of Completion

Student Support Forum Access
How Can I Save $99 and Receive Program Discounts NOW?
We will waive your $99 Registration Fee when you purchase any of the pre-bundled programs (Deluxe, Complete, Certificate). We have also discounted these programs. Click here to review all programs in a new window.
How Do I Register?
Registration is easy. Simply fill out the registration form below and select your purchase option from the drop down list and submit. Nothing will be purchased by doing this. Once you submit the registration form below, you will be taken to a secure order page.
---
Student Registration Form
If you have any questions, please email us at customerService@medicalbillingcourse.com or give us a call at (865) 286-9124 EXT 11.