New Students
Medical Billing Course
3101 Browns Mill Rd.
Suite 6103
Johnson City, TN 37604
(865) 286-9124
---
Individual Courses
Added Learning
You do not need to be a registered student to order these programs
---
Third Party Learning
---
Registered Students
---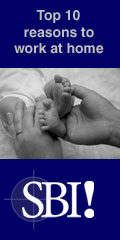 ---
Secure Ordering

Ordering is simple and safe using our Secure Online Order Form. Simply select the item you wish to purchase. If you wish to purchase multiple items, simply select "continue shopping" prior to completing your transaction.
You must use a valid email address upon completing your order. Access to the student area is immediately emailed to you.
MAIL IN PAYMENT scroll down if you will be paying by credit card or paypal
If you would like to mail in your check or money order, you will need to complete our Mail In Payment Order Form by clicking here. Mailing in your payment will cause a delay in accessing your materials. For immediate access to your materials, please pay by Credit Card or PayPal by clicking on the "Purchase" buttons below.
New Student Orders
Important: You will need to complete the Medical Billing Course New Student Registration Form prior to your purchase. If you have not done this, click here to return to the Registration Form. Once you have completed and submitted your form, you will be automatically transferred back to this page.
New Student Order Area
Added Learning Order Area
The items listed here are optional. They are not needed in order for you to complete your course and receive your certification. Registered and Non-Registered Students may order from this section.
Understanding HIPAA
view description

Included in Deluxe Program. No need to purchase separately.

$59.00

Calculating Copayments & Deductibles
view description


Included in Deluxe Program. No need to purchase separately.

$39.95

Understanding Workers' Compensation Insurance
view description


Just released. SAVE $20 NOW

$79.00
Individual Chapter Ordering Area
(For Registered Students who purchased the Starter "Pay as you Go" Program)
Chapter 2:

Understanding Office Forms

$69.95

Chapter 3:

Understanding the CMS 1500 Form

$69.95

Chapter 4:

Understanding Codes

$69.95

Chapter 5:

Understanding the Life Cycle of an Insurance Claim

$69.95

Chaper 6:

Working with Practice Management Software

$69.95

Chapter 7:

Practical Experience Using Your Practice Management Software

$69.95

Chapter 8:

Operating A Medical Billing Business

$69.95

Chapter 9:

Marketing Your Medical Billing Business

$69.95