Student Success Story
Pam McLaughlin
Financial Watchdog, LLC
I was without a job for the second time in a 10 year time span, due to no fault of my own, and I vowed to never again be someone else's employee. I had worked in the corporate world for years in various accounting positions and after that in Governmental Accounting.

Having an accounting background and being a Fraud Examiner, naturally bookkeeping and fraud prevention was the logical way to go, I thought, so I did. I just really wasn't satisfied with this, however. I live in a small town and the competition was stiff in the private accounting area.
State Proposes Ban on HMO Billing Practice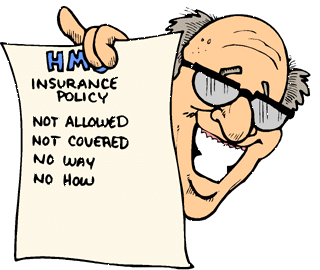 State officials, hospitals and doctors are locked in a dispute over whether some patients can be charged if they are taken to an emergency room outside of their health care network. For some, that bill can be a couple of hundred dollars, but for others it can reach into the thousands.
The ban proposed by the California Department of Managed Health Care would affect members of HMOs, such as Kaiser Permanente, not members of other kinds of insurance plans. The department only regulates HMOs. Administrators and hospital-based doctors say the state should be targeting insurance companies.


Read More...
Click here
for a funny spoof on
"Frequently Asked Questions about Your HMO."
Medical Billing ScamWatch May Have the Information You Need
If you are considering beginning a business in medical billing and are wondering which companies may be questionable, be sure to visit the Medical Billing ScamWatch Forum.
Visit the Forum by Clicking on the Logo below.