New Students
Medical Billing Course
70 SW Century Drive
Suite 100-330
Bend, OR 97702
(865) 286-9124
---
Individual Courses
Added Learning
You do not need to be a registered student to order these programs
---
Third Party Learning
---
Registered Students
---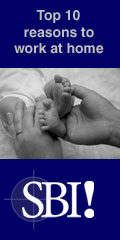 ---
Why Become an Affiliate?
---
Because our commission rate is excellent, our program is top-notch and our course just cannot be beat.
If you already have a Medical Billing related website, you are at an advantage, and should seriously consider becoming a Medical Billing Course.com Affiliate.
Commissions
8% of Program Packages ($699.95, $599.95, $499.95) or a Starter Course ($168.00) sale!
Upon signing up for our Affiliate Program, you will receive complete instructions and resources to help you achieve success in our program.
Our most active affiliate is paid an average of $600 per month.
CLICK HERE to sign up for our Affiliate Program